About us
We are a group of 27 associates from the Parrita area who, in 2012, made the decision to join together and form a cooperative to save the papaya crop in our canton, thanks to this union a source of income was born for farmers, in addition to being a positive social impact, since each farmer has a minimum of three people working on their plots, which generates a source of employment throughout the year, and benefits many families. The cooperative was formed with the objective of commercializing the product nationally and internationally together with our producers, taking care of the sustainability of production and quality, while protecting the environment from excessive uses of the land.
Coopeparrita Tropical, R.L. offers great satisfaction to its customers, classifying itself according to its customers as "Supplier of Excellence", this by supplying products and services with the highest quality parameters. Always following Good Agricultural Practices and Good Manufacturing Practices.
The geographical area of our fields is recognized for providing high quality products, national market customers recognize the fruit of Coopeparrita Tropical, R.L., for its characteristic flavor, since it is unmatched.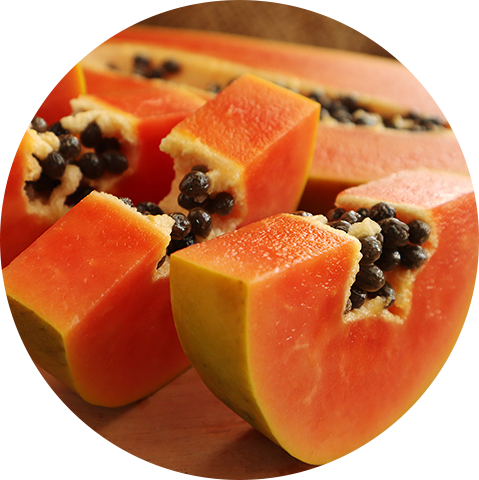 Mission & Vision
Mission
"We are an agricultural cooperative and multiple services, dedicated to the production and commercialization of tropical fruits, agricultural inputs and high quality groceries, for the national and international market, seeking a sustainable development of the associates and the inhabitants who reside in the areas of influence.
Vision
"To be the leading company at the national level, recognized for innovation, quality, efficiency and sustainability of its products and services.
About us
For its part, currently the cooperative is made up of the following Associates:
Marlon Agüero Godinez
Freddy Astua Guzman
Edwin Astua Guzman
Virgita Astua Guzman
Gustavo Barrientos Gomez
Roger Barrientos Umaña
Luis Gustavo Calderon Torres
Victor carvajal campos
Hugo Diaz Mendez
Jorge Fernandez Herrera
German Godinez Picado
Eddy Guerrero Picado
Erick Jimenez Madrigal
Albino Marin Berrocal
William Marin Salazar
Enrique Mendez Hidalgo
Olman Perez Montero
Sergio Rodriguez Fallas
Esteban Rojas Fallas
Byron Rojas Fallas
Geovanny Vindas Abarca
Alberto Cerdas Rios
Fabian Barrientos Gomez
Ronny Ramirez Ramirez
Osvaldo Elizondo Guzman
Luis Matarrita Chavez
William Marín Carvajal